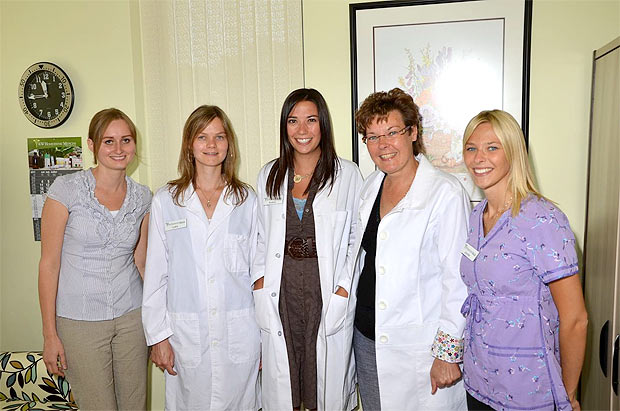 Founded and owned by Irene Schwens,
K-W Homeopathic Medicine and Wellness Clinic
has
 A Passion for Healing.
About Our Practice
What is health? It is not one static point which is retained at all times. You are healthy when you are capable of experiencing things fully. You are healthy only as long as you are in motion while maintaining homeostasis. Health is a dynamic process!
We do not only want to improve your health – our aim is for you to heal at all levels of experience. The word "heal" means "to make whole". Healing is an experience that encompasses the whole you: Mind, body and spirit. This clinic is a place of healing. It is a place of peace, calm and silence, where the real work of healing can begin with the best that Homeopathy can offer you.
At K-W Homeopathic Medicine and Wellness Clinic, we specialize in Classical Homeopathy, a form of medicine that treats at the deepest possible level – the level of the Vital Force. The Vital Force is an energetic force inherent in the body that has the ability to combat moderate acute diseases. It is your body's self-healing power and when that is deranged, it can no longer fight off disease effectively. When you are treated by conventional medicine, your symptoms often disappear. However, the vital force does not – it will find another outlet. Healing cannot truly happen if the vital force is not healed.
Our homeopaths are highly qualified professionals who attained the highest level of homeopathic education available in Ontario, by devoting four years of study to the field. We are here to serve you – with passion and compassion.
Mission Statement
"The physician's highest and only calling is to make the sick healthy, to cure, as it is called. The highest ideal of cure is the rapid, gentle and permanent restoration of health, in the shortest, most reliable, and most harmless way…."
– Dr. Samuel Hahnemann, § 1, Organon of the Medical Art
What sets us apart from other homeopathic clinics?
A Passion for Healing
We love what we do. We are intent on improving your health in a holistic way, because your recovery is our purpose.
Good results
Our homeopaths are truly devoted to finding the curative remedy for each and every individual. Rest assured that before any prescription is made, we have checked and researched every single symptom to ensure that the chosen remedy addresses them all. This is how we achieve success.
Friendly service
Our receptionist will be happy to assist you with any questions, directions, appointments, payments, or concerns you may have.
K-W Homeopathic Medicine Advantage
Spend $550.00 on treatments in a given year, and receive all subsequent treatments for that year at half price. Applies to all health and beauty services, but excludes initial consultation and any offers.
Central location
Free Parking

Hours


Monday- 9:00 a.m. – 5:00 p.m.

Tuesday- 9:00 a.m. – 5:00 p.m.

Wednesday- 9:00 a.m.- 5:00 p.m.

Thursday- 9:00 a.m.- 8:00 p.m.

Friday- Closed

Saturday- 2nd Saturday of each month

10:00 a.m.- 4:00 p.m.
By Appointment Only!

Homeopathic Services and complementary treatment, including:
Classical Homeopathy – our Specialty
Acute and Chronic (Constitutional) Treatment
Nutritional Analysis
Bach Flower Treatments
Iridology coming soon!

Full in-house homeopathic dispensary
Online appointment booking available
Online payment option available
Credit Card Payments accepted
We speak English, German, Dutch and Czech
Meet the Team
Irene Schwens
Hom, DHMHS, C.Tran.
Owner/ Homeopath, training and expertise in Classical Homeopathy and Live Cell Microscopy
CHO #: 15241
Irene has cultivated a lifelong interest in holistic health and healing. Born and raised in Germany, she grew up with homeopathy as her medicine of choice.
After a successful career in business and certification in translation, Irene changed paths to follow her passion for holistic healing.
She dedicated 4 years to the study of homeopathic medicine at the Ontario College of Homeopathic Medicine (OCHM), a prominent school that provides the highest level of homeopathic education available in Ontario. She graduated with honours in both homeopathy and health sciences and continues to specialize in the field by studying with some of the world's most renowned Masters of Homeopathy. As well, Irene has successfully completed training in Live and Dry blood Advanced Nutritional Microscopy. She is also training to become an accredited International Iridology Practitioner.
Irene Schwens is the founder and owner of K-W Homeopathic Medicine and Wellness Clinic. She holds memberships at the Ontario Homeopathic Association (OHA), the National Centre for Homeopathy (NCH), Homeopaths without Borders (HTSF), and the International Iridology Practitioners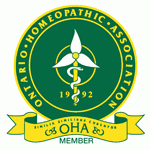 Association (IIPA).
Combining her sharp intellect with a passion for healing, Irene brings a personal yet professional tone to the consultation.
Her special interests include women's conditions, skin conditions and autoimmune diseases such as celiac disease, diabetes type 1, lupus, psoriasis and rheumatoid arthritis.
Lydia Arnold
BA (Psych), Homeopath (Hom.), DHMHS
CHO # 15113
Homeopathic medicine has been familiar to Lydia Arnold from a very young age.  Growing up in a large family, homeopathy was the mainstream medicine in the household which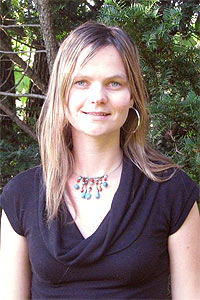 proved itself over and over again.
Lydia completed her undergraduate degree in Psychology from Wilfrid Laurier University. It was in university that Lydia began to understand the significance of homeopathy because every person is unique and each individual is treated as such with classical homeopathy.
She then went on to study Homeopathic Medicine and Health Sciences at the Ontario College of Homeopathic Medicine, where she graduated with honours in homeopathy. She is a member of the Ontario Homeopathic Association. Lydia has had the opportunity to study with master homeopaths including Dr. Rajan Sankaran, Dr. Jan Scholten, Frans Vermeulen, Linda Johnston and Alize Timmerman.
Lydia has a special interest in the treatment of mental illnesses such as anxiety, obsessive compulsive disorders, depression, eating disorders, post-partum depression, bipolar and schizophrenia. She has done research in the field of homeopathic psychiatry and continues to do so while practicing as a homeopath. Lydia welcomes all patients with any health concerns.
Jennifer Schwens
RPN, Medical Esthetic Practitioner
Office Manager
Jennifer has always had a special interest in health, beauty and skin care. She graduated from Conestoga College in 2008 as a Registered Practical Nurse and went on to obtain her certificate as a Medical Esthetic Practitioner with honours from Centennial College.
At the same time, her interest in holistic health was nurtured in the home, where homeopathy was used successfully to treat minor and major ailments. Thus, she has grown intensely fond and knowledgeable about the holistic field.
Having worked in the spa industry, Jennifer witnessed positive but also very negative effects of skin treatments and cosmetic procedures. This drove her to apply her growing knowledge of alternative medicine by seeking and developing a more natural approach in skin care. A natural skin care enthusiast, she is passionate about our natural wellness facials. Jennifer also provides Ion Detox sessions and administrative support.
.
Our Clinic