About our Company
Brand Story:
Seaflora skincare evolves from a passion for wellness, reverence for nature, and scientific breakthrough.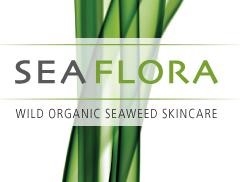 Seaweed visionary Diane Bernard first dove into the world of seaweed with culinary gusto in mind: Executive Chefs and their fine dining establishments throughout the Pacific Northwest were charmed with her sea offerings. But seaweeds had a surprise in store for Diane- a yet untapped wealth of benefits that would soon revolutionize the skincare industry.
While the healing properties of seaweed have been known for millennia, one crucial key was missing from the equation: how to effectively extract and retain the active benefits of fresh seaweed in a way that can be preserved and used in skincare. Diane was up for the challenge.
But what's up with all the other seaweed based skincare lines? Turns out they actually have very little seaweed in them. What's more, the small quantities of seaweed cine from seaweed extract- and NOT fresh seaweed. What's in seaweed extract? Basically, it's the end result of a harsh chemical extraction process that strips away vitamins, minerals, and active compounds. What does that mean for your skin? It means a skincare product made from low grade seaweed extract will offer a tiny fraction of the true benefits of fresh seaweeds.
Cutting edge technology and advanced research led to the creation of Seaflora Skincare, the worlds first and leading skincare based on fresh, certified organic seaweed. Pioneering the use of fresh seaweed in the beauty industry, Seaflora is committed to the development of game-changing extraction methods and the nurturing of natures inherent goodness.
Product Line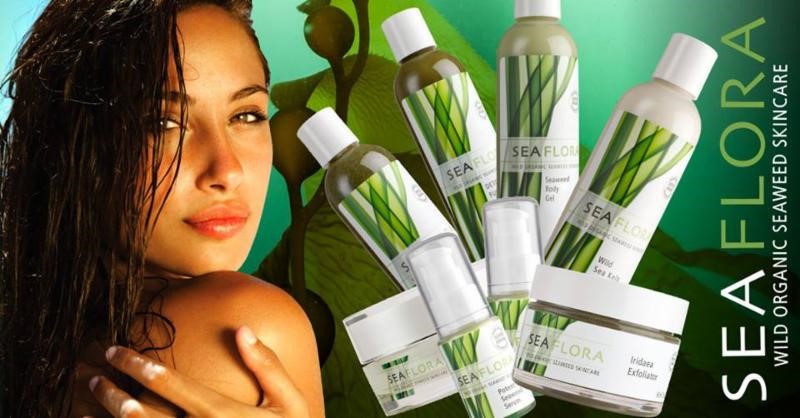 Ocean Authentic Series: The premium skincare products in our Ocean Authentic series are a #1 pick for all skin types. Here's why: 100% fragrance free with no added essential oils, loaded with the therapeutic benefits of fresh seaweed. What you get: healing skincare for acne, eczema, rosacea, psoriasis, mature aging, and sensitive skin.
Ocean Botanical Series: This upgraded line is the perfect choice for those who benefit from a therapeutic scent to their skincare routine. Heres why: Our Ocean Botanical Series is lightly scented with pure organic essential oils of chamomile and lavender. What you get: the power of aromatherapy without sacrificing purity.
Sea Therapy Anti-Aging Series: This line is the ultimate choice for anti-aging. Here's why: organic protein-packed seaweeds are combined with naturally sourced anti-aging ingredients such as alpha hydroxyl acids (AHA) from fruits, hyaluronic acid, and Co-enzyme Q10. What you get: concentrated hydrated and long chain amino acids for a collagen boost and minimized fine lines and wrinkles
Thalassotherapy
"The notion of going to the ocean for good health"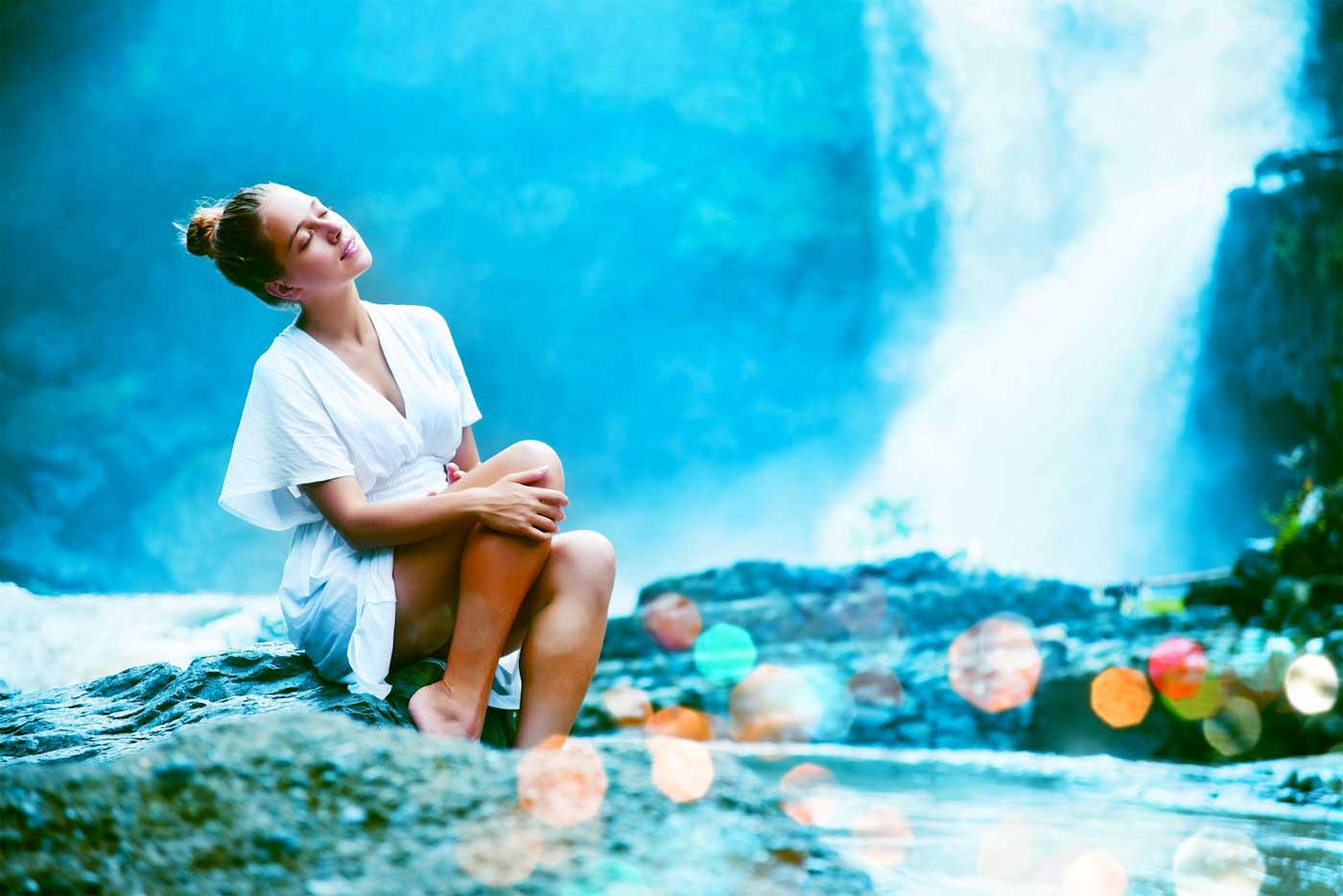 For thousands of years, the ocean has been a powerful life source for humanity and key to health, beauty, and a heightened sense of relaxation. Derived from the Greek word Thalassa, for "sea" or "ocean", thalassotherapy is the use of ocean water, seaweed, ocean mud, and marine minerals to restore and rejuvenate. Human plasma and seawater are often said to be similar in structure, which means every cell in our bodies is continuously bathed in a substance similar to ocean water.
Thalassotherapy is a game changer for detoxification, relaxation, and re-mineralization. Try it to eliminate toxins, tone your body, fight inflammation, and re-balance your being.
About our Skincare
Authentically local, all Seaflora products are formulated and crafted in Sooke, on Vancouver Island, British Columbia.
Seaflora Skincare is the perfect choice for wellness seekers around the world. If you're looking for genuine, non-toxic, organic, and nutrient rich skincare- you'll love Seaflora. Ideal for all skin types, Seaflora offers products that are smooth to use and fully result-driven.
Here's what you can count on: Vegetarian, Vegan-friendly (*Sea Therapy Intensive Restorative Treatment contains beeswax), and Gluten-Free. Seaflora Skincare products are also USDA Organic certified.
Skincare as pure as nature intended means Seaflora products are concentrated. What does this mean for you? It means a minimum amount brings on maximum results. No need to slather it on to see (and feel!) the difference on your skin- it's true, nature is good.
Non-Toxic Beauty
Seaflora stands for Non-Toxic Beauty and is committed to providing safe, effective skincare solutions free of the following harsh cosmetic ingredients:
GMO's
Artificial Fragrances
Petrochemicals
Dioxins
Sodium Lauryl Sulfate
Alcohol
Sodium Laureth Sulfate
Parabens
Propylene glycol
Phthalates
Seaweeds infused into Seaflora Skincare
The pristine outer coast of Vancouver Island, British Columbia, where Seaflora takes its roots is one of the purest, most wild coastlines on earth. Straight from the Salish Sea, Sealfora seaweeds are certified organic and sustainably harvested according to rigorous guidelines.
All Seaflora products begin with a base of 100% pure certified organic seaweeds to which organic plant botanicals and skin loving natural ingredients are infused. Ingredients are certified organic, of the highest quality and food grade. Skin is your biggest organ- Seaflora feeds your beauty.
Why Seaweed?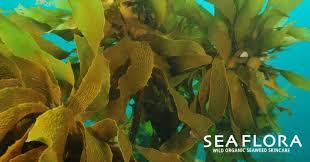 Seaweed therapies benefit everyone and offer the best support for modern living. Why? Because they nourish the skin, remove toxins from the body and free up detoxification pathways, deeply re-mineralize, balance pH levels, fight inflammation, and promote a healthy glow.
Super-Food Status: Seaweeds are the richest mineral and vitamin source in the vegetable kingdom with 1-20X higher concentrations than any land plant. Mineral content in seaweeds ranges from 20-40% per 100grams compared to 5-10% in land plants and vegetables. Seaweeds bathe in mineral-rich ocean water creating the most highly mineralized plant form on earth. In seaweeds, minerals re absorbed directly from the ocean in their ionic form. What does this mean? Ionic minerals are more bio available and are more easily absorbed in the body. Seaweeds provide colloidal minerals to facilitate the unloading of toxic substances and assist other nutrients, such as vitamins, in being utilized and transported to body cells.
Superior Bio-availability: Seaweeds thrive in a saline solution (ocean water) remarkably similar to what is found inside the human womb, and in our bodily fluids. The balance of vitamins, minerals, and trace elements found in seaweeds is perfectly engineered for optimal absorption in the body. That's why seaweeds belong in skincare- and why their use in the beauty industry is nothing short of revolutionary. The flowing chemistry between ocean water, seaweeds, and body fluids creates a seamless gateway for detoxification, re-mineralization, and deep hydration. What does this mean for you? A brighter complexion, more glowing skin, more authentic beauty.
Unique Skin Loving Compounds: Seaweeds contain fully unique compounds that aren't found in any other source. Many of these bio-active compounds are amazing alternatives to chemical based, hormone disrupting ingredients commonly used in skincare. What's more, some seaweed's unique compounds offer powerful benefits of their own. Here's what you can expect: better moisture retention, enhanced skin elasticity, inflammation-fighting goodness, improved blood and lymph circulation, and a boosted metabolism- all thanks to seaweeds. By developing extraction methods that retain these beneficial compounds, Seaflora uncovered the gift of nature.
Seaflora Facials
See the difference for yourself! Come in to our clinic and try one of our Seaflora facials. Working with natures ingredients will reveal your skins own radiance and vibrancy, while supporting healthy skin at the deepest level.
We take great care to tailor each of our facials specifically to your skin type and condition. All our facials are 1 hour long in which you get to enjoy a relaxing face and hand/arm massage while your skin rejuvenates.
You can also purchase a gift certificate for your loved one, a perfect choice for a Christmas.
Please call 519-603-0505 to book your next facial with us!